The Conservative party has made significant gains and Labour has suffered losses in local elections for England and Wales, with Ukip facing a near total wipeout of its county council seats.
With just five weeks to go before the general election, Jeremy Corbyn's party blamed "unique circumstances" for a challenging set of results in Thursday's polls.
The numbers so far are ominous for Labour's prospects in the general election, with the Conservatives benefiting from the huge decline in support for Ukip. By 8am on Friday, the Tories had gained more than 110 seats in England, while Labour had lost 47.
John McDonnell, the shadow chancellor, said he accepted it had been a "tough night" but defended the performance of the Labour leader and told ITV it had "not been the wipeout people were expected".
Theresa May's party gained control of at least four English councils – Warwickshire, Lincolnshire, Gloucestershire and the Isle of Wight – which swung from no overall control to Conservative control, and the party also became the largest on Cumbria county council in north-west England.
In Wales, Tory gains were more modest at 25 seats as independents took another 41, while Labour lost 67 but remained the most dominant party by far. The Tories gained one council, Monmouthshire, while Labour had a mixed time as it lost control of Blaenau Gwent and Bridgend but strengthened its presence in Swansea.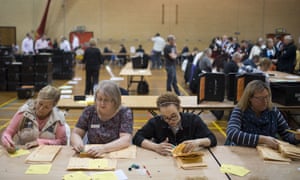 The Liberal Democrats failed to make the gains they were hoping for in the south and south-west. Ukip – which lost its presence on Lincolnshire, Essex and Hampshire councils – has yet to successfully defend a single seat. The Greens and Plaid Cymru were the only parties other than the Tories to gain ground, respectively doubling their seats from five to 10 and increasing their seats by 12.
Many results have yet to be declared, including Scottish councils, but there is likely to be some cheer for Labour when the party wins metro mayoral votes in Greater Manchester, Liverpool and potentially the tightly fought battle in the West Midlands.
The first metro mayoral result to be announced was for the West of England area including Bristol, Bath, north-east Somerset and south Gloucestershire, which went to the Conservative candidate Tim Bowles.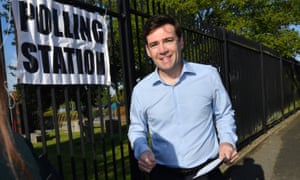 After polls closed, Corbyn's team played down expectations of Labour's performance, accepting that the party could be set to lose hundreds of seats.
Labour said the party performed strongly in 2013 when the same council seats were last contested, and it was confident its message would start to resonate as 8 June approached.
"These elections are a challenging set of contests held in unique circumstances," a Labour spokesman said. "They're individual contests being fought in very differing situations, from local council-level, issue-driven campaigns up to large mayoral fights with some well-known politicians."
Philip Johnson, a Labour parliamentary candidate for Nuneaton who lost his Warwickshire council seat, said Corbyn's leadership was "putting off" some voters. However, that was disputed by Barry Gardiner, the shadow trade secretary, who said it was a "really disappointing night" for Labour but insisted there were local reasons for some of the losses.
McDonnell said Labour's policies were going down well and people would like Corbyn the more they were exposed to him.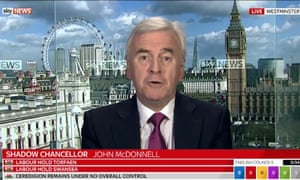 "I'm not underestimating the challenge we face across the country, but what I'm saying is it wasn't the wipeout many predicted," he told the BBC. "It is much better and I think we turned out our vote in ways people didn't expect. In the national campaign we have set out extremely popular policies and this issue about Jeremy Corbyn, in the very area he campaigned, Cardiff, we actually held on to it well."
McDonnell said there would be balanced airtime in the broadcast media during a general election, counteracting "unbalanced media reporting of [Jeremy Corbyn] for the last two years".
"What we're finding is people like the policies and then they see Jeremy Corbyn is an honest, decent but also principled man, so the more airtime we get the better," he said.
In total, 35 English council elections – most of them county councils – and every council seat in Scotland and Wales were up for grabs. Turnout in England is predicted to have been around 35% – slightly up on the last comparable elections.
Strategists from all the major parties will be scrutinising the results closely for signs that May's relentless message of providing "strong and stable leadership" has persuaded habitual Labour voters to defect to the Conservatives.
The results so far appear to support the hypothesis that Ukip's vote is collapsing in the Tories' favour, as May pledges to deliver Brexit.
However, the Conservatives are trying to play down their good results for fear people may not bother to turn out at the general election because they assume May is on course for a landslide.
Michael Fallon, the defence secretary, told the BBC: "It looks as if we have made so far some encouraging gains … but it's very early days yet. Most of these councils, the vast majority, are still to count. We'll have to wait and see what the final results are – and overall, of course, the turnout is much lower than you get in a general election."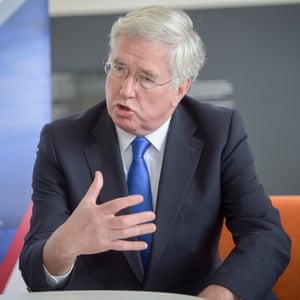 He denied that the Conservatives were benefiting only from Ukip's demise, attributing some of the party's advances to "Jeremy Corbyn's very feeble leadership".
Labour sources suggested the overall picture was complex and only the national vote share would be an indication of what may be to come in the general election.
But losses in traditionally Labour areas where the local MP has a small majority will inevitably raise fears that the party is on course for a heavy defeat next month.
Anthony Wells, of pollsters YouGov, said Labour was just three percentage points behind Margaret Thatcher's Conservatives in the 1983 local elections, but trailed by 16 points in the general election that followed just a month later.
Wells said: "Don't just assume that the projected overall shares of the vote at this week's votes are going to be repeated in next month's election. People vote differently for different reasons at different sorts of election."
That picture – of voters backing Labour locally but peeling away in a general election – was acknowledged by Susan Woodward, the leader of the Labour group on Staffordshire county council.
Woodward said she felt positive, but admitted that some voters had promised to back the party in local elections but not on 8 June. "If people are saying, 'I will vote Labour in locals but not in general' – and we've had a sprinkling of those – the leadership have to listen and redouble their efforts. They need to show they are focusing on Labour voters' priorities rather than their own priorities."